Summer Reading with Carol and Holly will give early experience with books to children ages newborn to about 5.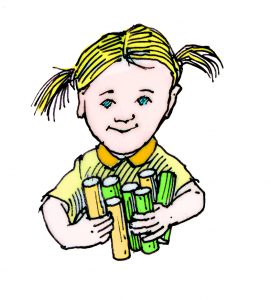 Benefits of summer reading for early learners:
• Young children will gain self-confidence and a love for reading, books, and the library
• The groundwork will be laid for children to become lifelong readers and learners
• Completion of the program will give children a sense of accomplishment and belonging
• Parents and caregivers will gain knowledge about early literacy and learning activities at the library that they can continue at home
• The library may become a community destination for more families during the summer
Plus, it's FUN!
Tuesdays at 10 AM
July 11 ~ All about You
July 18 ~ All around Town
July 25 ~ Build a Better World
August 1 ~ Construction Zone
August 8 ~ Home Sweet Home
August 15 ~ Wrap-up
All programs are subject to change
Our summer reading program is supported in part by Federal Library Services and Technology Act funds, awarded to the New York State Library by the Federal Institute of Museum and Library Services.