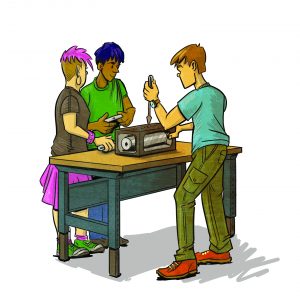 Benefits of summer reading programs for teens:
• Many teenagers find enjoyment in reading
• Having high levels of literacy are needed for higher education and future employment
• Most standardized tests that teenagers will take include a reading comprehension portion.
• Plus, it's FUN!
Thursdays at 2PM
July 13 ~ Build a Journal
July 20 ~ Build a Village
July 27 ~ Build a Piggy Bank
August 3 ~ Build a Racer
August 10 ~ Build a Wiggle Bot
All programs are subject to change
Our summer reading program is supported in part by Federal Library Services and Technology Act funds, awarded to the New York State Library by the Federal Institute of Museum and Library Services.